Paddy
After harvesting the kharif paddy crop, leave it out in the open for 2-3 days to dry in the sun.
Maintain a moisture content of 12-14 percent in the grain for storing purposes.
Rabi paddy nursery can be started using paddy types approved for each agro-climatic zone in the state.
Paddy Neck Blast Illness:
Neck lesions are grayish brown in color and induce girdling, causing the neck and panicle to droop. Spray Tebuconazole 50% and Trifloxystrobin 25% at a rate of 4 g per 10 liters of water. Leaf roller in Paddy: Look for clear and longitudinal white streaks, as well as tubular folded leaves, on damaged leaves. Spray Flubendiamide 20 percent WG at a rate of 20 g per 100 liters of water or Flubendiamide 48 SC at a rate of 8 g per 100 liters of water (While spraying water should drain off from the field).
Ragi
How to increase yield:
Finger millet yields can be increased by applying 3-4 tonnes of FYM, 20 kg of nitrogen, 10 kg of phosphorus, and 10 kg of potash to each acre. This will help the finger millet grow.
Nitrogen should be split up into two doses. One should be given at the time of sowing, and the other should be given 6-7 weeks later.
Maize
How to increase yield:
People should grow hybrid types of maize that are better than normal maize, such as MAH-14-5, Hema, and Nithyashree.
The spacing between rows of maize should be 60 x 30 cm to keep the plants healthy.
NPK 60:30:15 kg of fertilizer is applied to each acre (full dose P & K, 20 kg N, 4 kg ZnSo4 applied to the soil before planting, remaining 20 kg N applied 3-4 weeks after sowing).
For one crop, spray Atrazine at 1 kg ai/acre three days after sowing. This will help keep the maize field free of weeds.
The best way to get rid of fall armyworms is to spray 0.4g of Emamectin benzoate 5 SG per liter of water on maize.
Wheat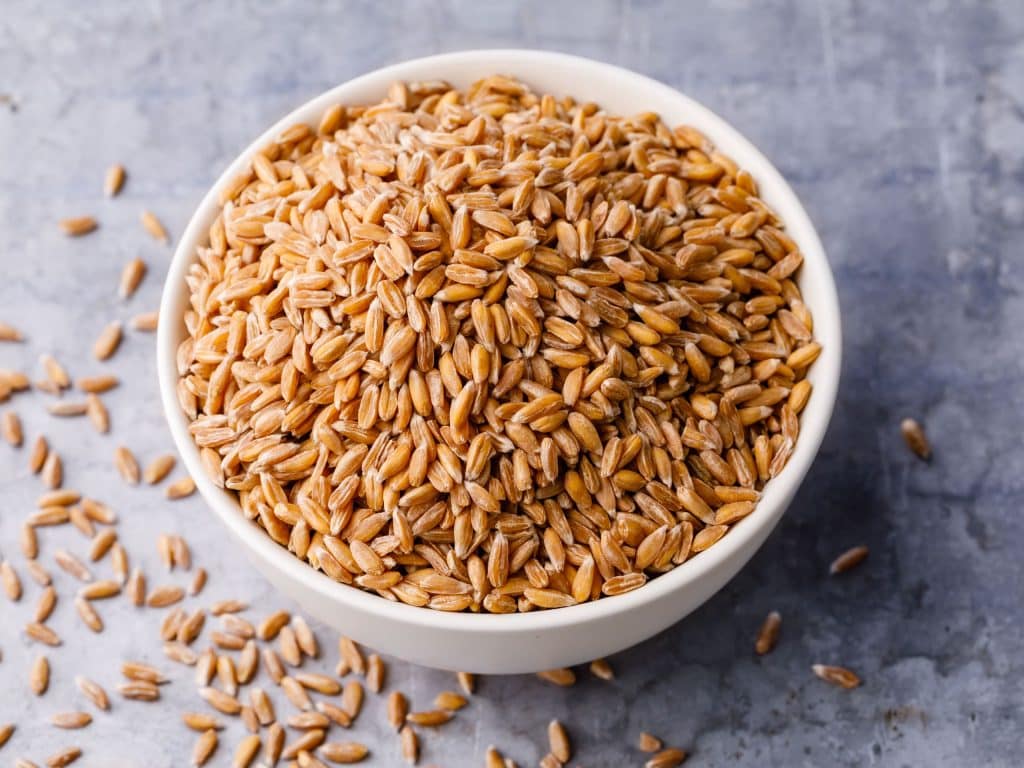 How to increase yield:
It was used as a pre-emergence herbicide: Pendimethalin 30 EC (3.25 liters per acre) was used. Zinc Sulphate and Ferrous Sulphate (8 kg/ac) mixed with 16 kg vermicompost should be added to the soil after 10 days of shade drying. Spray Zinc Sulphate at 5 gm/lit at the tassel stage of the crops. This will help the plants grow stronger.
Red Gram
Spray Pulse magic (10 gm/lit) when the crop is at 50% flowering and again after fifteen days.
One gram of carbendazim and 10 gram of "pulse magic" can be added to a gallon of water to treat leaf spot and flower drop.
How to get rid of pests?
Black gram/ Green gram
After harvesting paddy, depending on how much moisture is left in the soil, go ahead and plant black gram in the ground. At 8 to 10 kg per acre, you can grow T-9, Rashmi, or any other local black gram varieties. You can also plant green gram varieties like KKM-3 or any other local varieties at 6-8 kg per acre.
Irrigation technique:
Sprinkler irrigation can be used as a form of protection if there is enough water for irrigation. In the middle of the flowering stage of the crop, spray Pulse magic or pulse special (10 gm/lit) at 50% flowering.
Spray again after fifteen days.
Chickpea
How to protect them:
Early sowing and seed priming with CaCl2 (2 percent) should be done to make plants more resistant to drought. There should be 25 kg of resistant variety Jaki-9218 in each field. For dry root rot and wilt to not happen, treat the seeds with Trichiderma 8 gramme per kg seeds. Rhizobium seed treatment and PSB 500 g / ha are bio-fertilizers that are used in the soil.
Prior to growing, Pendimethalin 30 EC (3.25) was sprayed on the land.
Grow sunflower seeds so that birds can perch on them.
How to increase yield:
As soon as the flowers start to bloom, spray 2 percent urea on them. After the crop has grown for 35 to 40 days, nipping is a good way to increase the yield.
To get more pods and pod weight at the flowering stage, spray pulse magic (5gm/L of water).
The use of traps and lures (10 per acre) is used to deal with the pod borer. Coriander (6:1) should be grown as a trap crop for the pod borer to avoid. Use 0.25 ml of the chemical spinosad per liter of water to keep the pod borer away.